Manufactured Home Construction Loan
One Time Close Manufactured Home Loan combines land purchase and new manufactured home home construction. California's Best Manufactured Home and Land Construction Finance Program
An all inclusive manufactured home and land purchase and construction loan. The acquisition or payoff of the land and construction of your new home are all combined into a single close loan. No re-qualifying. No second-appraisal. No second set of closing costs. Ideal for home replacement in qualified home owners associations. Now available conventional with No MI < 80% LTV.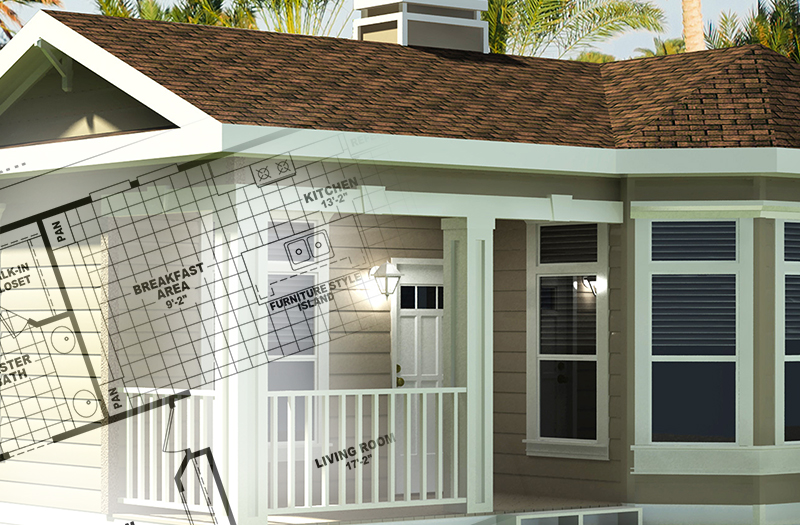 Your Equity is Your Down Payment
Our exclusive new manufactured home and land construction program is backed by an easy to qualify for FHA loan or Freddie Mac converson loan designed for California. Yes, your equity in your land can be your down payment on a new home plus all the costs of construction. Once all construction is complete, your loan is simply modified to your permanent loan. 
Planning - We work with you to put together the perfect land and home combination. Home selection and site planning go hand in hand during your planning stage. Once we have an idea of your total costs, we can provide you early loan approval and estimates plus home buying options. 
Preparation - Engineering, permitting and hard cost budget documentation and contract plus your final home purchase agreement
Loan Process - Underwriting, appraisal  and title work completed. 
Closing - Your loan is closed before construction begins. Any existing liens on the land are paid off  and construction can begin. 
Construction - Construction is completed and is paid in up to three draws.
Modification - Construction is finished and your loan is converted to your new permanent loan. 
For more information about our One Time Close Loan.  This program is available through our company and retailers in our approved network.