California Land Owned Manufactured Home Purchase Loans
Manufactured homes on owned land provide excellent affordable home ownership across California. Most lenders miss the target. Some don't even try to hit it.
We provide a full suite of conventional and government loan programs underwritten by investors that specialize in this unique market.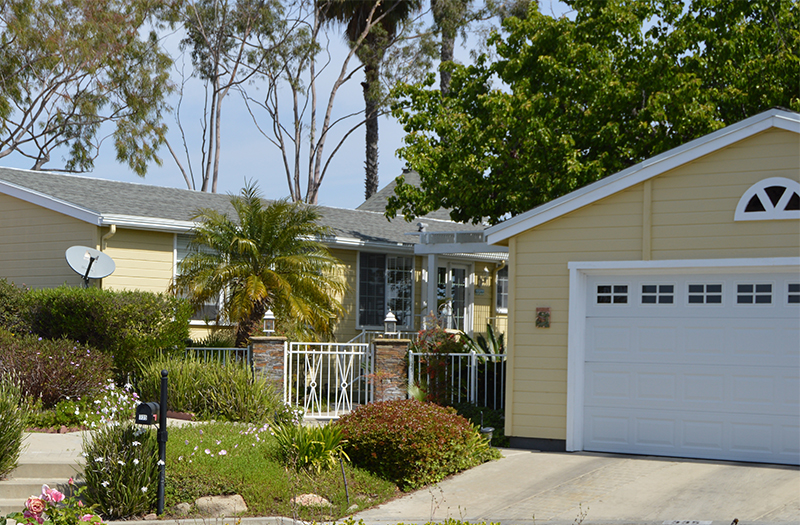 Capitalizing on long term market relationships merged with a history of successful mortgage lending. Manufactured home and land lending is real estate lending but has some very special requirements and works best with a strong investor program that has a desire to close your loan. It's core business, not just something else we do.
Years of experience and an understanding of the the special requirements of California land home lending makes a difference. In house underwriting allows us to provide quick turnaround. We provide loans for manufactured homes on private property with acreage, on city lots, in Home Owners Associations and in approved manufactured home condominium parks.
Conventional Mortgages for Manufactured Homes.
Offering conventional financing to 30 year terms for HUD Code Homes (built after June 1976) on permanent foundation. Direct automated underwriting allows us to provide credit approvals on the same day. Shopping for the right home? Keep our approval in your pocket so you are ready to move when you find the right home.
FHA Insured Mortgages and VA Loans for Manufactured Homes
Low down FHA or Zero Down VA loans bring land owned manufactured home purchases into reach for thousands of California families each year. With more forgiving credit underwriting, a low down government insured or government guaranteed loan may be the answer.
Purchase and Remodel
A purchase and remodel loan that works; our FHA 203K loan allows home buyers to include repairs and even extensive remodeling to the their purchase budget. Learn more about this unique program here.
Pre-Approval
We will fully underwrite your loan prior to your purchase. Taking the uncertainty out of your finance leaves your more time to find the the right property. 
Contact us for more information about about a low cost manufactured home purchase loan and getting started with your dream of home ownership.