Announcing our first Duty to Serve Program, the Fannie Mae Advantage Program.
Conventional financing, including the Fannie 3% down option for new program certified manufactured homes that are built to modern standards, featuring amenities like garages, dormers and site built similarities. The program supports new manufactured home construction that can blend into existing neighborhoods or even support new affordable development.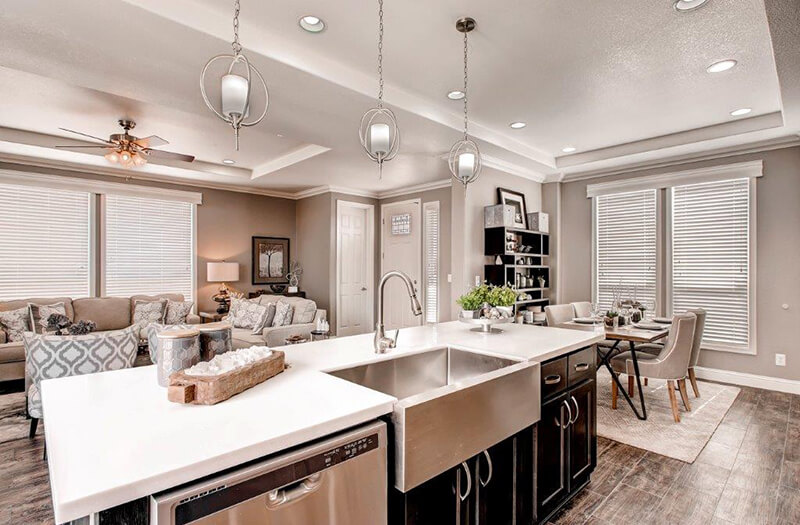 We couldn't say it any better. From the Fannie Mae website.
Doing More for Manufactured Housing – Announcing MH Advantage™ As part of our Duty to Serve Plan for manufactured housing, we committed to offering an enhanced mortgage loan product to support this important source of affordable home ownership. That's why we introduced MH Advantage, a financing option that recognizes the similarity of many manufactured homes to traditional site-built homes by offering the same conventional mortgage financing – including lower interest rates than most traditional manufactured home loans.
What is Duty to Serve?
In December 2016, the Federal Housing Finance Agency (FHFA), the agency the regulates Fannie Mae and Freddie Mac issued a mandate requiring greater support for affordable housing in three under served markets, including manufactured homes. Fannie and Freddie are the Government Sponsored Enterprises (GSEs) that are responsible for securing the majority of real estate mortgages underwritten in the United States. The MH Advantage program is just one of several new programs designed to lessen or even eliminate disparities between site built and factory built construction.
Why this matters.
Contrary to popular belief there are still affordable building sites in California. The limitation from the affordable housing point of view has been cost of site built construction and availability of conventional financing.  We already offer the industry's best FHA One Time Close program, but the conventional option will provide for lower loan to value transactions with no mortgage insurance. The addition of a conventional loan product to match this construction option will be a game changer for our clients that want to build a new home.
Replacement construction
California is host to thousands of manufactured homes that have simply lost their economic life. Besides the advantage of lower and more reliable construction costs, home owners may also receive dramatically reduced permitting costs. 
Uniquely postioned in a changing market.
MH Lender Factory Built Finance has been built ahead of this changing market. We merge our lending experience with our real estate (MHRealty Associates) and retail (MH Factory Homes) companies to provide clients a seamless, integrated home sales and finance experience.
Look for more from us on the MH  Advanatage as new floor plans become available. Looking for a custom build. We can do that!