Non Conforming Manufactured Home and Land Loan for California. 
Portfolio loan program for Mobile Homes and Manufactured Homes on land that are not eligible for conventional or government financing.
Available for manufactured homes that have been moved from their original location, homes that are not on a permanent foundation on private property and in approved condominium communities.
and planned unit developments (PUD.) Pre-HUD available in approved communities.
Guidelines for manufactured home construction on land are written by the U.S. Department of Housing and Urban Development (HUD) and to be eligible for financing the home must be at the original delivery location and installed on an engineered permanent foundation and only for HUD Code Homes (built after June 1976.)   Fannie Mae, Freddie Mac and VA follow the HUD guidelines without exception. This makes thousands of manufactured homes "cash only" when it comes time to sell.  Until Now!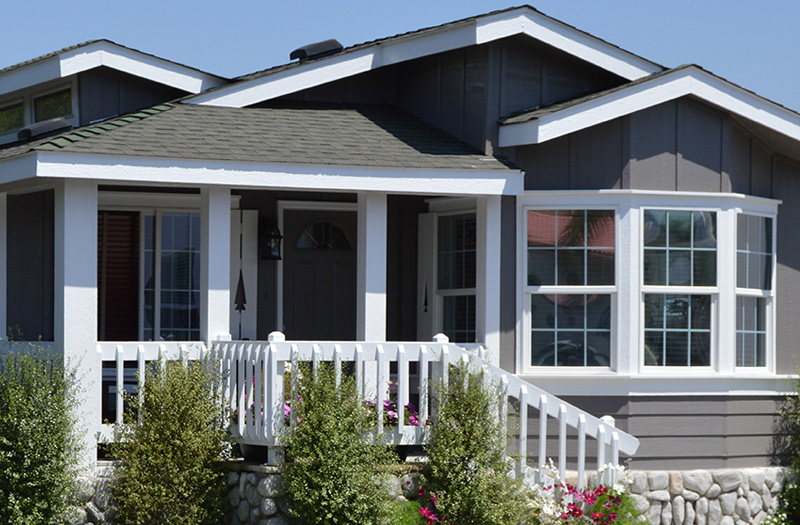 Relocated (or otherwise ineligible) HUD Code Manufactured Home on Land
20 year mortgages now available to 95% LTV for HUD Code manufactured homes that have been relocated to private land. The home can have been previously located in a mobile home park or another private parcel. Conversion to real property designation with county at closing with 433 filing preferred. Eligible for urban and rural locations. Comparable sales required for appraisal. 
Non Conforming and Pre-HUD loans in approved Home Owners Associations and Condo Communities
Many older and non-permanent foundation manufactured homes in land owned home owners associations can now benefit from our non-conforming program. Available in approved California manufactured home condominium and planned unit development Home Owners Associations. 
Program Highlights
5% down options
660 Fico Minimum
20 year loan terms
No pre-payment penalty
Pre-approval required
Separate property underwriting
Complimentary evaluation of any property. Research may be required. For more information, call us.