MH Lender Factory Built Finance
California mobile home loan and manufactured home loan professionals. Industry experts that appreciate the value provided by today's affordable factory built homes.
Whether you say mobile homes or manufactured homes, we serve a very unique California factory built home market and have been a leader in California mobile home and manufactured home lending for years. Never satisfied, never compromising, we strive to be better every day 
We've merged years of lending and sales experience into a consolidated operation to provide our clients, cooperating agents and industry partners with a more reliable lending experience.  While "In Park" lending will always be our foundation, we do more. We offer expanded chattel "mobile home park" loan programs and land owned manufactured home loan programs, including construction loans.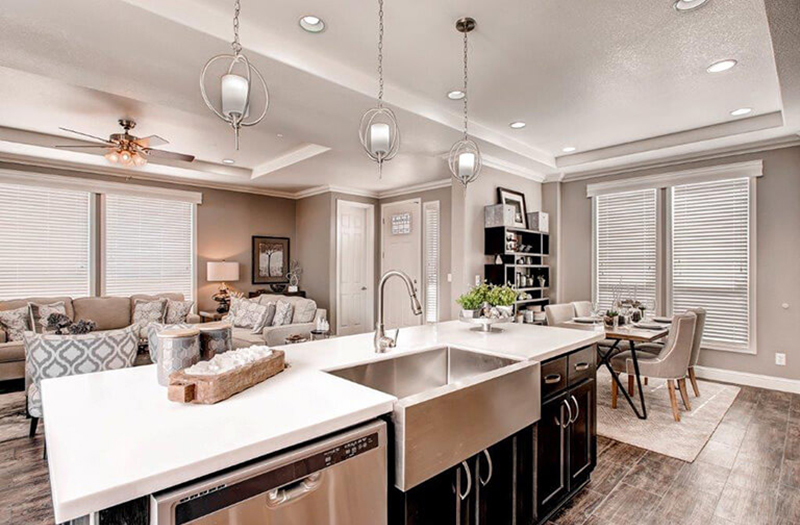 Affordable housing is more important than ever in California. Manufactured homes are the solution for thousands of California home owners. Every market is driven by financing and the winners are the ones with the best financing. That is especially true in the manufactured home market.

Rory Manning  NMLS CA DBO 1007484 DRE Broker 01959728
In Park Lending
MH Lender provides a comprehensive group of mobile home financing options to first time home buyers and existing home owners. Our commitment to technology merged with strong customer support makes the manufactured home loan process easier. Our goal is to educate buyers, sellers and their agents about processes and market opportunities at every turn. The California "In Park" home market provides outstanding affordable home ownership across California, but it's different. We've been a trusted guide for thousands of home owners.
Our customers rely on our years of experience and market reputation. We take the time to understand every customer's needs personally and work to provide the best loan option available. If you're looking to purchase soon, talk to us. Or if you're looking to refinance your current manufactured home loan, we want to help. 
Land Owned Lending
Manufactured homes on land also provide an affordable path to home ownership in California. However, very few lenders specialize in land home lending. Many lenders don't even offer programs for factory built homes. We are skilled in manufactured home and land lending and provide loan programs that are tailored to the needs of this unique market.  
Our team provides conventional and government loans just for manufactured homes. Loans are available for homes on private property, in home owners associations and in approved Fannie Mae or FHA approved Condominium Communities. Our One Time Close program provides new home, construction and permanent loan in a single closing, perfect for manufactured home replacement using land equity. We also provide a non-conforming land home loan for twice moved and non-permanent foundation homes.  
Manufactured Home Sales
At MH Realty Associates, home sales have become an integral part of our local business. Integrated finance and sales allow us to streamline transactions for our customers for faster, smoother closings. And our network of agents, affiliates and associates continues to grow across California. Trust a loan professional that understands the entire industry.